Weeks of the 9th and 16th
We've been super busy these past few weeks. So busy in fact that I wasn't able to post last week! Therefore, this post will contain two weeks in one.
Bordie Charged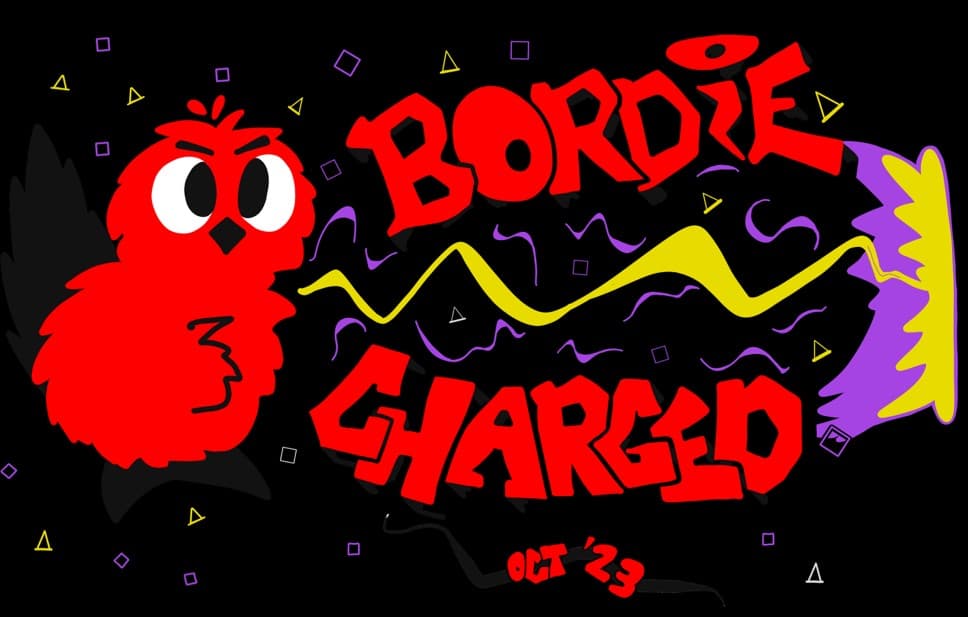 The weekend of the 14th we had an absolute blast hosting our 3rd annual Bordie Blast offseason event! We were ecstatic to host 27 FRC teams with 32 robots in all. We hope all FRC teams who participated in the event had a great time, and we're looking forward to hosting our 4th Bordie Blast in 2024!
We were so proud of our media team which managed to produce the event's recap video in less than 48 hours. Check it out here if you haven't already seen it!
Bordie Charged was the first offseason event we have participated in this year. We were super happy with both the performance of our competition robot Crane (Captain of the Finalist Alliance) and our practice robot Hummingbonk. We're also planning to attend Girls Gen hosted by Team 2046 Bear Metal this weekend 10/21-10/22 and Block Party 10/28-10/29 hosted by Team 2910 Jack in the Bot.
If you attended or watched Bordie Charged this year, we would really appreciate if you would take the time to complete this survey! All the questions are optional. The feedback will help us plan an excellent Boride Blast 2024!
Wrist Woes
Unfortunately, our wrist was damaged during Bordie Charged. Several of the polycarbonate plates connecting the wrist to the arm were cracked and had to be replaced. We used our OMIO CNC machine to cut the replacement plates.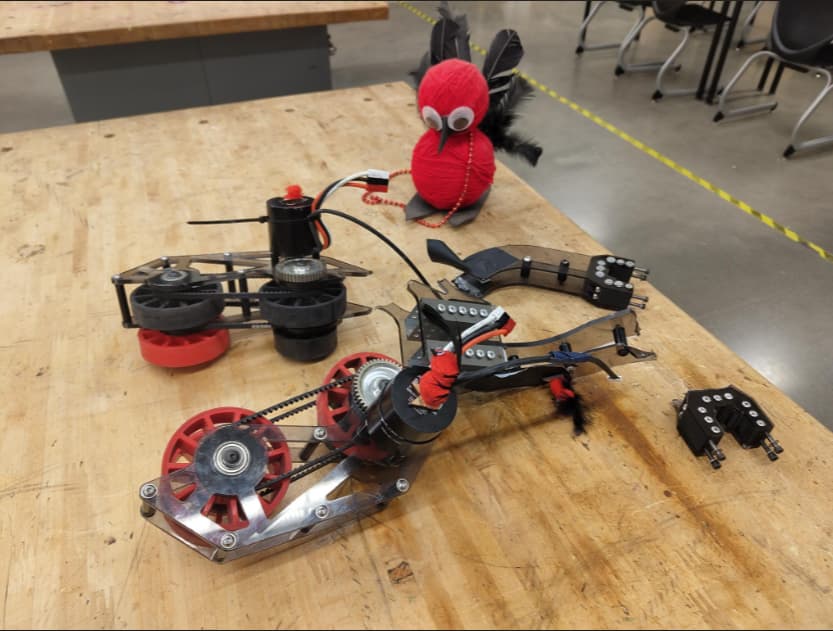 Fortunately, this meant we had the pleasure of experiencing that sweet sweet sound of peeling polycarbonate protective plastic. We even recorded the sound for this OA post.
New Motor Purchasing
The Kraken X60 and Neo Vortex drops spurred our team to excitement the last two weeks. We've spent a long time discussing new motor purchases and have just come to a decision recently. We ended up deciding to purchase only 10 Kraken X60 motors. We poured over the motor data for the Kraken, Vortex, Falcon 500, and original Neo brushless motors, and found that the Kraken's performance was pretty much unmatched.
While our interest has been piqued by the Vortex's interchangeable shaft system, we believe it's best to wait a year to see how this feature is really used in competition and how useful it ends up being. As such, we're only purchasing the Kraken motors at this point. Our plan is to use the Kraken motors as propulsion motors for our swerve drive, and use Neo motors as the steering motors. We purchased 10 Neo motors prior to the new motor releases, so we believe it's a good idea to use those rather than purchase additional motors.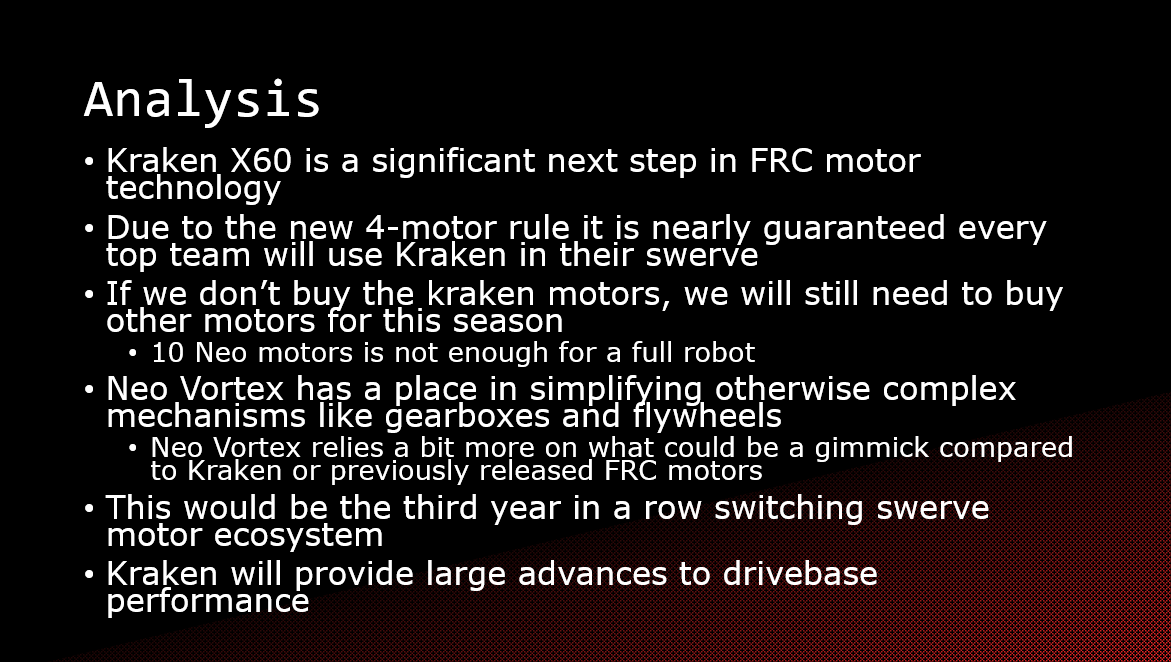 The final analysis slide of a FRC motor comparison PowerPoint presented to our leadership team
That's all the highlights from the past two weeks! See you next week for another OA post!